Promising footballer took part in a traditional training session with the first team led by Vladimír Cifranič and Roman Marčok. "It was awesome. I'm very happy, that I could be a part of the training group of A-team," said the young goalkeeper after a training. He chose Adrián Chovan as his patron.
"His form raised. He has got better with his footwork and helped his team on many tournaments. He's got good physical parameters. If he continues to work like this, we might see him in the A-team one day," said the coach of the under 13 team Marek Daňovský.
Promising footballer was gifted with a new pair of football shoes from our partner Adidas like all his ancestors and some gifts from partners of this action Cinemax and PlayStation. There's more to see on our ASTV channel.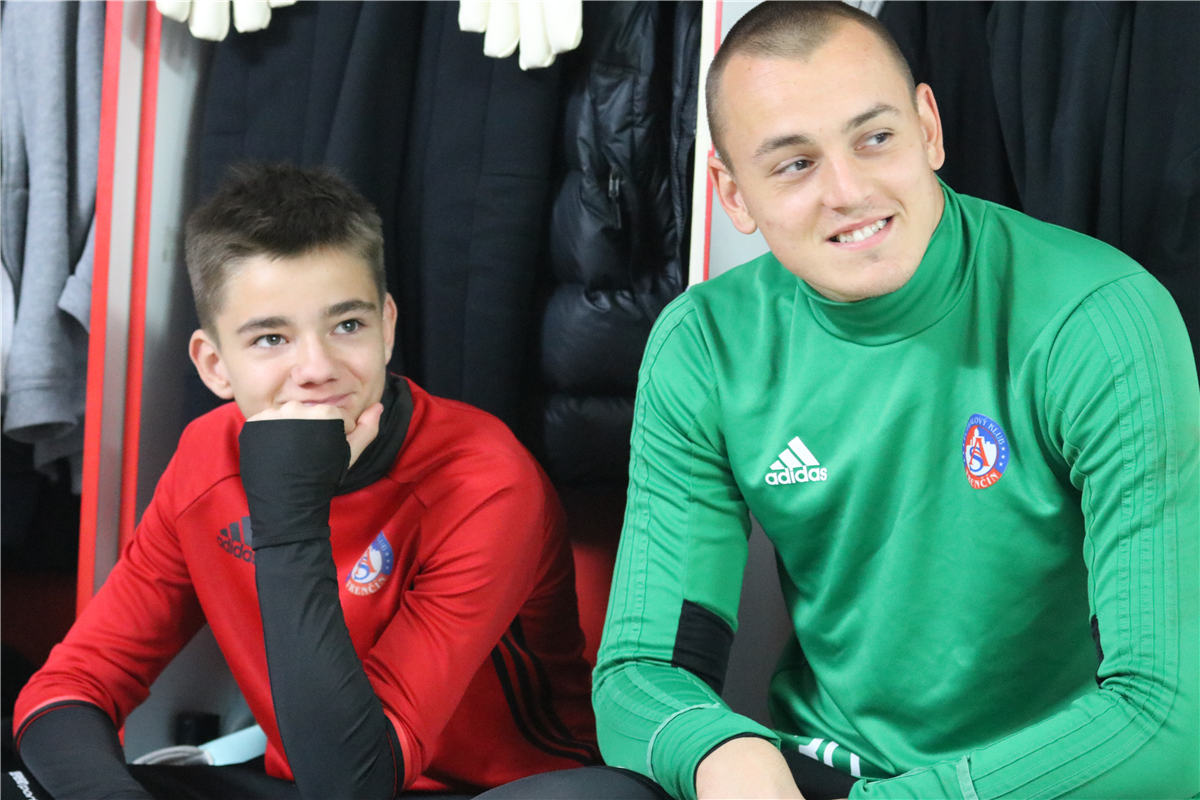 Player of the month, not only for on the pitch performance
Young player of the month is chosen by coaches from all the young boys and girls under age 15. Not only on pitch performance is judged but also school performance and training approach.