In the city Laa an der Thaya, not far from Austrian-Czech borders, played our very young team under the lead of Martin Ševela, made of players that are on a trial in AS and footballers that got less chances in the previous year. Nevertheless, our team didn't disappoint us and was able to dictate a tempo of the game.
The match was special for many players. Young Nigerian defender Maduka Udeh had a captain band for the first time, a sprig Ondrej Kurín played for the first time in a jersey of an the A-team and the Bosnian attacker Hamza Čatakovič has opened his scoring account in our club.
"I have to admit, that a captain's band pleased me a lot. It was a great appreciation, but also a commitment for a shown trust," said Maduka and continued: "I had more responsibility. That's why I tried to support our players and direct them. We didn't play bad. It was a pity, that we started to loose our concentration at the end of the match. We surely could win the match against a high quality opponents," added Maduka.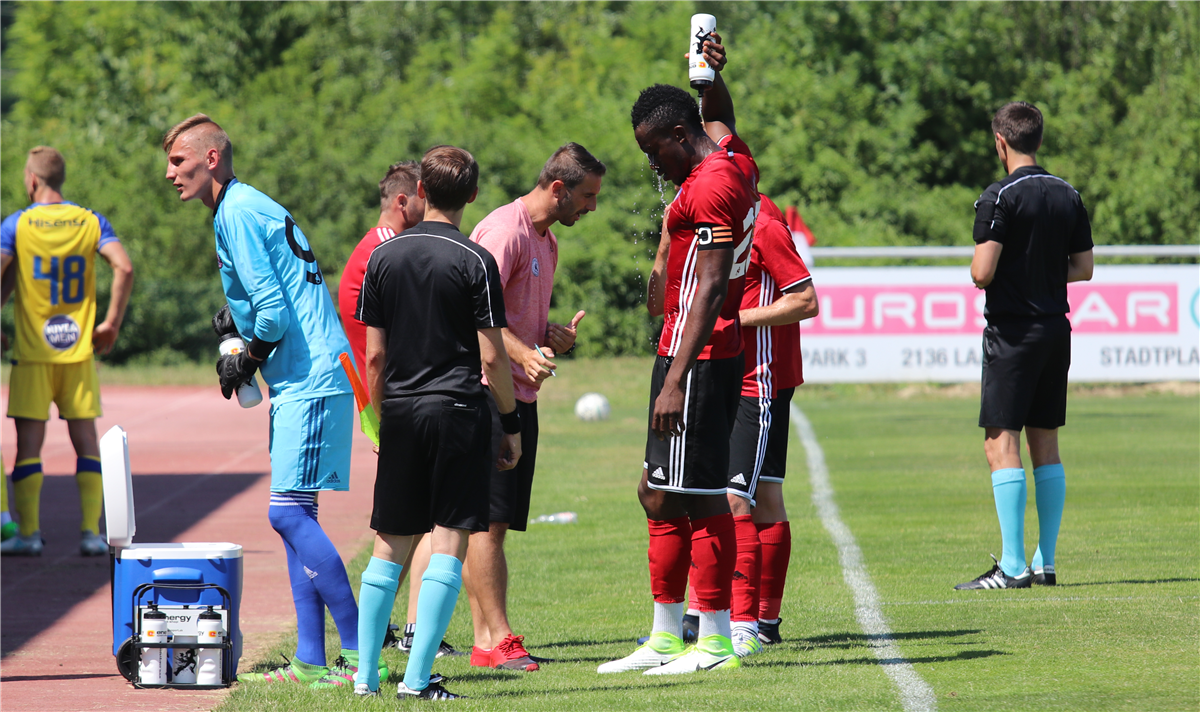 The sprig Ondrej Kurín showed himself in a training process of the first team, but he had to wait for his match premiere, which he had against Maccabi. "I was a little bit nervous, i have to admit. However, Maccabi is a well known club with a rich history. It was all potentiated with a premiere in Ševela's team," said Kurín and added to the match: "I tried to fulfill instructions of the coach.The match was harder and faster than matches of youth. But I expected that. I'm happy, that the chance to play in the A-team came. Although I know, that there is a long way ahead of me."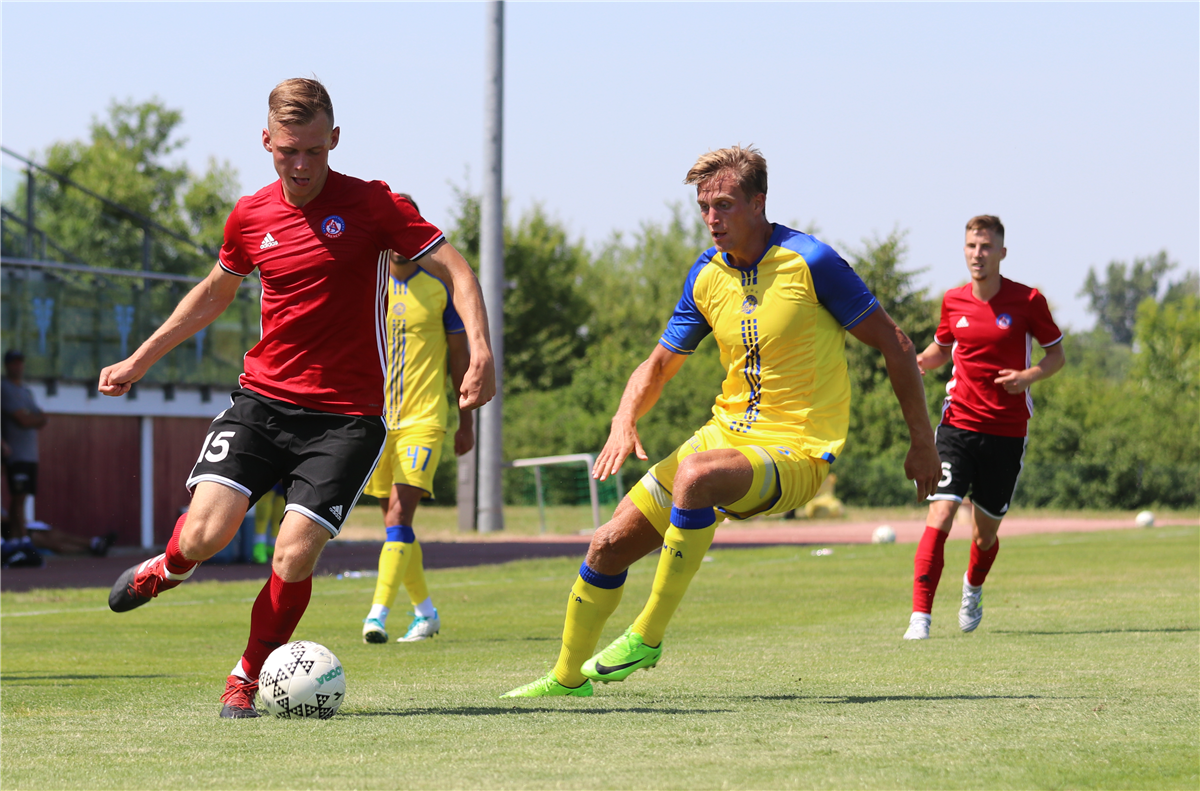 Hamza Čatakovič came to Trenčín after a serious knee injury, but with a reputation of a striker. He started to confirm his reputation at first on the farm of Nemšova and now also in a jersey of the first team. "I'm glad, that I could help my team with a goal. That's my task," said all the time smiling youngster and added: "We had many new players on the pitch, which showed mostly in the first half. We couldn't make a sufficient pressure on Maccabi's passing. In the second half of the match, we improved this aspect."