One of the most successful football schools of the past years got it's new home. A place, where a new representants and a new important players of AS will grow. The list of the names, who grew in our academy, is not short. Stanislav Lobotka, Matúš Bero, Jakub Holúbek, Tomáš Malec, Martin Škrtel, Filip Hološko, Milan Ivana, Samuel Štefánik, Filip Hlohovský, Juraj Ančic, Róbert Mazáň, Martin Šulek, Lukáš Skovajsa and many more made their first important steps in Trenčín.
"More than a four hundred kids, who train in AS Trenčín, will be able to train under one of the best conditions in Slovakia, thanks to the new academy. We are not done with just building those three pitches. We are going to build a background for the academy and we are thinking about building a special training spaces and another pitches, maybe with a living grass. The new pitches will bring a higher quality to our training process for our teams. Another significant change is, that we can organise tournaments and friendly matches with attractive opponents," said the manager of the academy Pavol Cobori.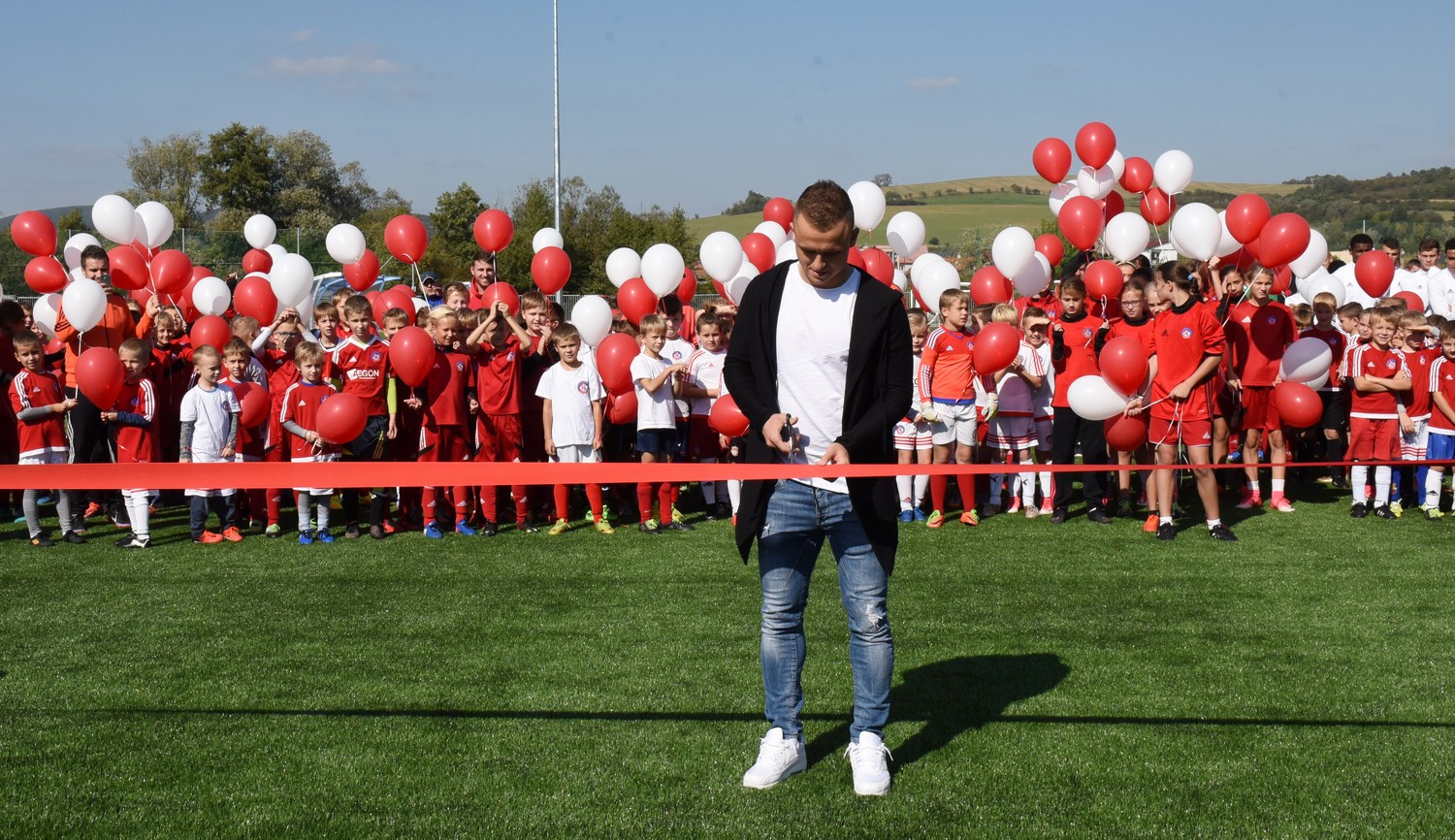 The name of the academy carries now a legendary sentence of Stanislav Lobotka, which he said after signing a contract with Ajax Amsterdam. The phrase "this is my sen" became more for AS Trenčín than a wrong sentence of Slovak-English garble of words. For a person and a career of Stano Lobotka, it represents a way to the big football. The way, which can take any kid under the brand of AS Trenčín. This sentence fulfills a philosophy of a work of the football academy of AS Trenčín. We lead our kids to fulfill their small or big football dreams – dominant, without a fear about a result and with a happiness on the pitch and also off.