The match was pretty much one-sided. The experienced team won 13:1. The best scorers were Hamza Čatakovič (4 goals), Achraf El Mahdioui (3 goals) and Philip Azango (3 goals).
"It might not seem so, but the match was very important for us. I'll go back a little. Trenčín has a great philosophy. However, we need to sell it right. We've started to work on it again," said the head coach Ricardo Moniz and continued: "Despite, that we train very hard, players enjoyed the match. The white team, made mostly of young boys, showed two faces. They improved a lot in the second half. Everyone from young boys need to understand, that they all have a chance to play the Europa league. They need to work with this thought. I see, that it is still very hard for them to believe it. They can't get a bigger motivation. They can't doub, not only for a second...."
Coach Moniz emphasized mostly home grown players at all his previous stops. It is not any different in Trenčín. "We made Kadák the captain of the white team. We want the boys, who are 18 years old, to be ready for this level of play. We want to raise leaders in our academy," said the Dutch coach.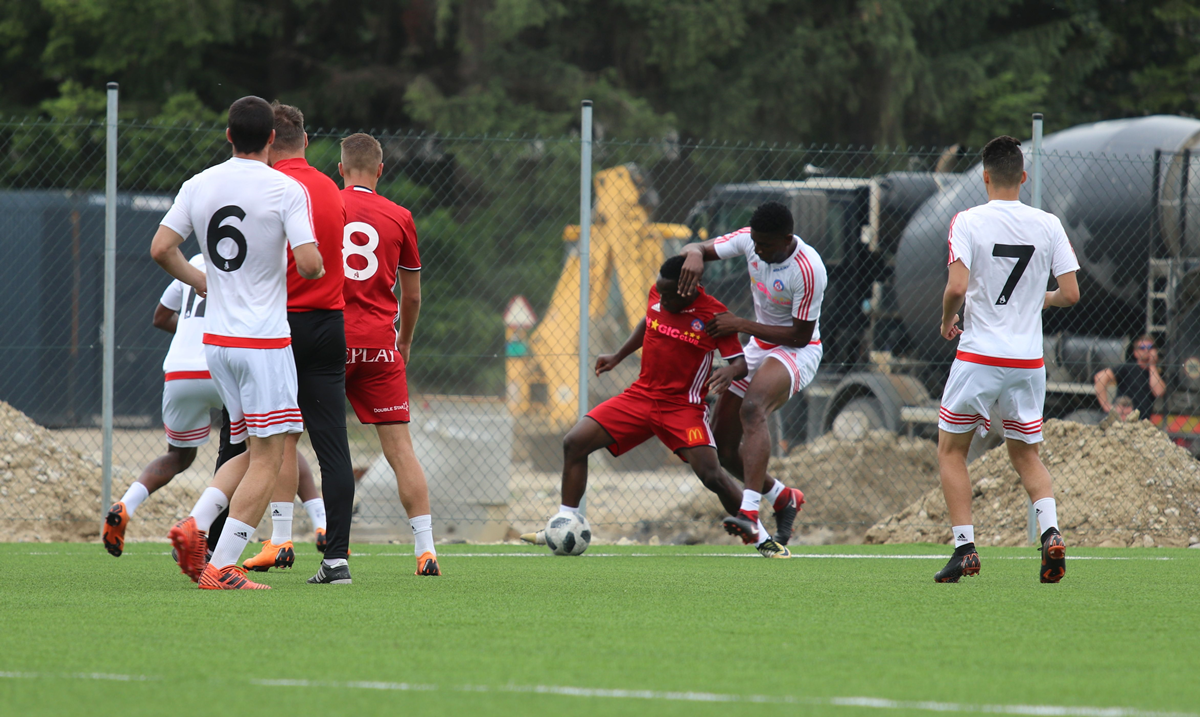 AS Trenčín red – AS Trenčín white 13:1 (6:0)
Goals: Čatakovič 4, El Mahdioui 3, Azango 3, Sleegers, Paur, Ubbink – Vojťuk
AS Trenčín red: Šemrinec (46. Chudý) – Yem, Šulek, Lawrence, Skovajsa – Paur, El Mahdioui, Ubbink – Sleegers, Čatakovič, Azango
AS Trenčín white: Chovan (46. Morgos) – Slávik (46. Pišoja), Van Arnhem, Pavlovič, Julien – Svečula, Oulad Omar, Kadák – Vojťuk, Umeh, Kvocera